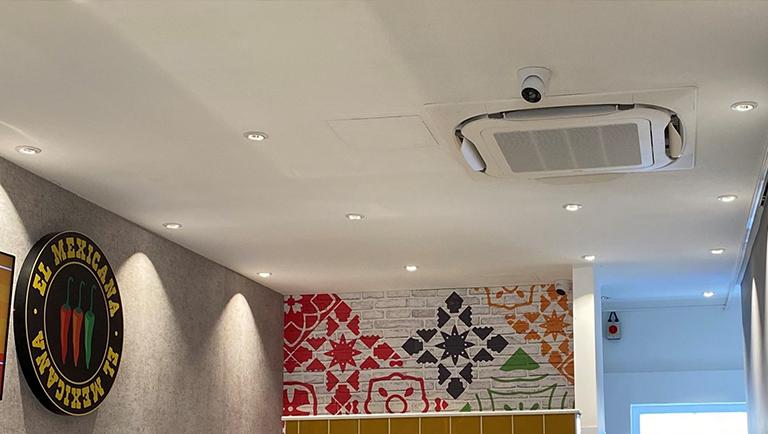 Indoor Air-Quality
21/10/2021
Mechanical ventilation systems such as air-conditioning draw outdoor air into the building, these systems contain special filters that remove outdoor pollutants, this refreshes the indoor air and dilutes pollutants that are found inside the building being conditioned.
Examples of some pollutants found inside buildings are:
Excess humidity
Mould
Carbon dioxide (this can build up in poorly ventilated areas)
Volatile organic compounds (chemicals such as cleaners, aerosols etc)
Particulate matter (solids and liquids from cooking, exhalation, dust and fibres)
The last, particulate matter, is considered by the World Health Organisation as one of the most damaging to health.
IAQ (indoor air quality) and lack thereof can have a serious repercussions on health, including chronic conditions, such as asthma. Therefore taking IAQ seriously and ensuring optimum indoor air conditions can have a hugely beneficial impact on overall employee health and productivity.
The World Health Organisation (WHO) identifies a number of serious long-term illnesses associated with poor air quality, including lung conditions from asthma to cancer; heart disease; Alzheimer's disease; and inflammatory conditions. – Reference WHO
The UK government highlights that poor air2 quality is particularly damaging to children who can face a lifetime of health issues as a result of long-term exposure to pollution – Reference WHO
ATTENTION BUILDING OWNERS AND MANAGERS – ENSURING GOOD STANDARDS OF VENTILATION
To reduce sources of pollution, take action to mitigate pollution and monitor effectiveness of these steps it is important to create balance between the benefits of ventilation against such issues as:
Energy required to heat (and/or cool/humidify/de-humidify) outdoor air before it enters the building -Modern air-conditioning systems offer an extremely efficient and simple solution
Causing discomfort to occupants with air that is too cold or too warm – Air-conditioning offers climate control through all seasons, creating and maintaining a balanced temperature
The risk of introducing more pollution into the building – Air-conditioning units have integrated filters designed to remove pollutants and other particulate leaving your environment with clean and fresh air
The possible increase of noise in the building caused through open windows – Modern Air-conditioning systems offer various features offering guarantee best sound reduction, keeping noise to a minimum
---